Useful Links
This page includes links to several excellent websites related to HIV and AIDS.
Network of Maharashtra People with HIV (NMP+) – nmpplus.net
We are an organisation formed by people with HIV to improve conditions for positive people. Membership is open to all people living with HIV in the state of Maharashtra, irrespective of gender, caste, religion or social group. We have volunteers working all over the state, positive people empowering others to develop self-esteem and to support their affected families.
We were founded in 1997 and registered with the government in 2001. We are affiliated to the Indian Network of People with HIV. We have district networks covering the whole of Maharashtra. By the end of September 2009 we had helped over 50,000 beneficiaries, a number going up by over 1000 a month.
World AIDS Campaign – www.worldaidscampaign.org
Read about World AIDS Campaign India and see how Wake Up Pune is a key partner!
Since 1988, December 1 has been marked as World AIDS Day. It's the key moment in the year to raise awareness about HIV/AIDS, and be in solidarity with people living with or affected by HIV across the globe. To celebrate the 2007-2008 World AIDS Day theme of leadership, the World AIDS Campaign calls upon individuals to sign the Stop AIDS Leadership Pledge. Pledges are being collected online, by mail and at events. They'll also be used to create exhibitions, banners and other highly visible displays at major events in 2008-09.
With a goal of at least 100,000 signatories, these pledges will serve as a persuasive tool for gaining greater political leadership on universal access to AIDS prevention, treatment, care and support. They will also serve as a visual example for key national and international decision-makers to follow.
Use the simple online form to quickly and easily pledge your leadership in helping to stop AIDS.
AIDS InfoNet – www.aidsinfonet.org
The InfoNet was originally designed to make information on HIV/AIDS services and treatments easily accessible in both English and Spanish for residents of New Mexico. It has become an international resource for information on HIV and AIDS. The website contains a wealth of factsheets about different aspects of HIV, along with a list of internet resources.

AIDS Society of Asia and the Pacific (ASAP) – www.aidssocietyap.org
ASAP is an independent non-governmental body of HIV and AIDS organizations within Asia and the Pacific, and is the custodian of the International Congress on AIDS in Asia and the Pacific (ICAAP). ASAP aims to reduce the transmission and impact of HIV and AIDS in Asia and the Pacific region.
AVERT – www.avert.org
AVERT is an international HIV and AIDS charity based in the UK, working to avert HIV and AIDS worldwide. The website contains excellent information and many useful FAQs about HIV/AIDS.
Changing Concepts in HIV (CCHIV) – www.cchiv.com
A useful website resource for information on presentations, conferences and reports related to HIV and AIDS.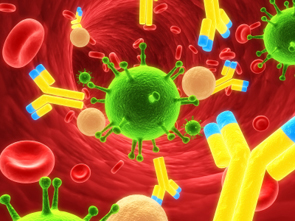 InfoChange News & Features – www.infochangeindia.org
An online resource base that provides news, views, perspectives and debates on crucial issues of sustainable development and social justice in India and South Asia. It brings into sharp focus agents and avenues of change.
Candle Light Memorial – www.candlelightmemorial.org
International Day Against Drug Abuse and Illicit Trafficking – www.un.org/NewLinks/drugs/
World AIDS Day – www.worldaidsday.org
HealthcareMagic – chat online to a doctor for free – http://healthcaremagic.com
Be HIV Postive – Sri Lanka takes up Wake Up Pune's Be HIV Positive message! – www.behivpositive.com
AIDS Health – www.aidshealth.org – organisers of the One Million Tests initiative
Craigmillar Communiversity –  World Community Arts Day 2009
Aarogya – The Wellness Site –  http://www.aarogya.com and Aarogya – AIDS Support Group – http://aidssupport.aarogya.com
Grassrooted – Grassrooted Trust and Grassrooted Development Consultants – http://grassrooted.net
Grassrooted celebrates diverse perspectives of Sex, Drugs & Culture and all that deliciously and forebodingly (all things tingly) wraps around, snakes through and sticks like glue. It is a space that seeks to provoke. Vent. Share experiences. Scream! Whisper. State the obvious. Cry and laugh at the world.