Live installation at Pune Railway Station
On May 13th, Wake Up Pune volunteers set up a live installation at Pune railway station. The objective was to catch the crowd's attention through a scene illustrating the stigma that can be observed towards people living with HIV/AIDS.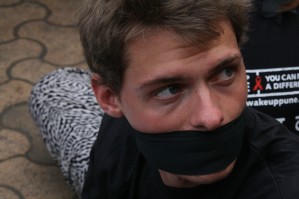 Some signs with slogans such as "Break the silence" or "Set us free" were displayed and Deep Griha's Disha staff were holding a speech to explain what the scene was about.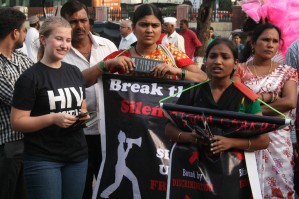 We were very impressed of the attention that people devoted to us. We really hope that our action will have an impact on people's behaviours.